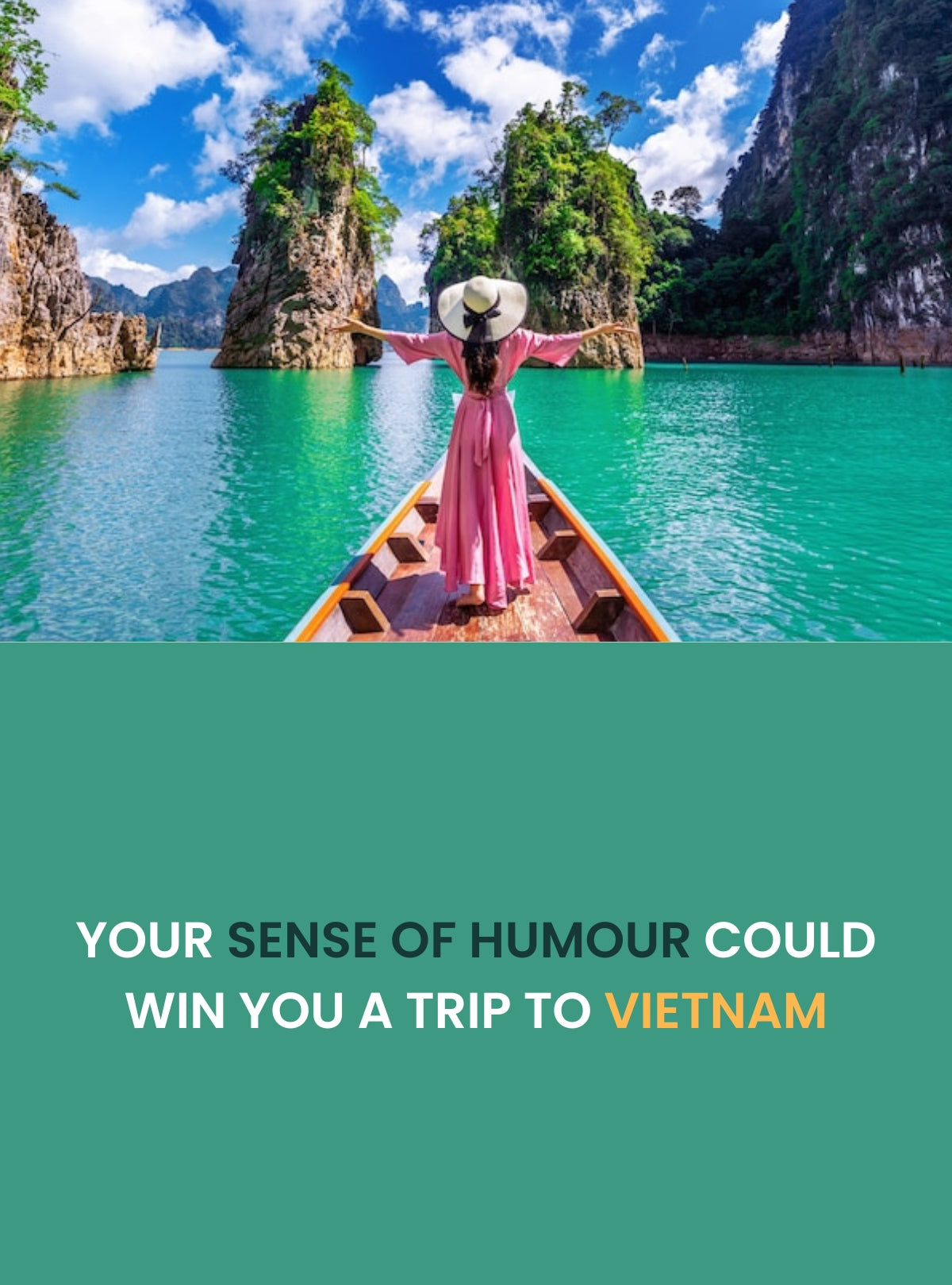 An international trip on the house!
Assembly presents our anniversary special Instagram contest
This summer your creativity can take you on a 5-day International trip to Vietnam. Read below to know how.
1. Share your reel idea

Submit your fun idea for the reel to show #needavacation, also explaining how you plan to creatively feature one of the Assembly products. (Submission ends Mar 26)

2. Win a free product

On the basis of the novelty & humour quotient in your pitch, you'd be shortlisted and sent a free product from Assembly to shoot with.

3. Shoot your reel & post

Go crazy with your content creating skills and post a reel on your IG account and tag us @assemblyluggage with #TravelwithAssembly

4. Check us on IG

Pack your bags and keep checking out our IG page for the winners' announcement.

5-day trip to Vietnam
1st winner with the funniest reel & most creative usage of Assembly product will win the trip to Vietnam along with an Assembly travel set.

Travel Sets worth ₹15,000
2nd & 3rd winners will win themselves a Travel uniform kit from Assembly worth ₹15,000 each. 

Paid Content Collab
4th & 5th winners will win themselves a chance to create an exciting content creating project with Assembly on their new upcoming range.
ENTRY FORM
Contest Rules
The person participating must be at least 16 years of age.
The reel you create should be an original work and must feature one of the Assembly products in a creative way as well. 
All the content submitted under this contest will be treated as an Assembly IP and free to use (with due credits).
The 1 st winner gets a 5-day trip to Vietnam which includes roundtrip flight tickets and a 4N- 5D tour & stay package.
The travel kit from Assembly for the 2nd & 3rd winners would be curated by Assembly, with colours of winners' choice (subject to availability).
The 4th & 5th winners' prize entails a paid collaboration on mutually discussed commercials and content terms.
Assembly reserves the right to announce the winners based on the criteria declared.
The creator must be an Indian citizen and live in a serviceable pin code.